Family Wants To Hire A Nanny Who Will Dress Up Like Disney Princesses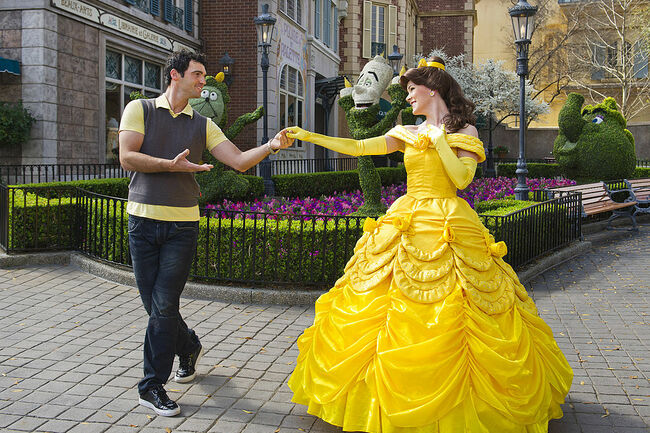 To all my nanny's out there - has the family you work for ever had a super bizarre request? Did you go through with it?
To all the parents like myself out there - have you ever asked something of your nanny and then thought, 'that might be extreme'?
Well, this family might be feeling this way, but they certainly will find the nanny of their dreams after their odd request has gone viral.
A family in Hertfordshire, UK is looking for a nanny who is willing to dress up like a Disney Princess while they watch the kids.
Actually, they want a nanny who will dress up as all the Disney Princesses, rotating characters each month, for their kids.
The job listing acknowledges that this may be an "unusual request" but that they are looking for someone willing to dress up as different princesses while watching their 5-year-old twin girls.
Of course, the nanny would also need to be able to fully watch the kids and discipline when necessary. The listing states:
"We are looking for someone who can commit to a character and create a really fun atmosphere in our home, but also won't be afraid to be a disciplinarian if the twins are naughty or act out – they can be little terrors at times! The right person will have a real creative flare as well as a passion for all things Disney and will be able to share that love of those characters with our girls."
Though the request might be bizarre, if you're as Disney-loving as these little girls and are an experienced nanny, I'm not sure I can see how this would go wrong.
They're offering a pretty good salary, plus the purchase of the princess costumes, holidays, and sick days.
I certainly would never expect a nanny in my household to do this for my kids, but hey, these parents were willing to ask for what they want! Good on them!
Get more from Sisanie here!
Photo: Getty Images
Sisanie
Sisanie is co-host of Ryan Seacrest's show On Air With Ryan on KIIS FM Los Angeles' Hit Music radio station from 5am-10am.
Read more