WATCH: "Dark Horse" . . . If 20 Different Artists Did It!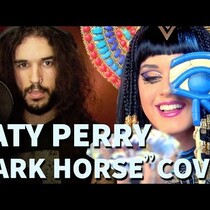 Posted March 21st, 2014 @ 7:05pm
Uh, WOW. This guy covered the song "Dark Horse" by Katy Perry, but did it in the style of 20 OTHER artists, like Michael Jackson, Boyz II Men, Metallica, and Katy's ex, John Mayer. Mind=BLOWN.